Groom tool
Groom. Suck. Gone. Mess-free grooming for medium- and long-haired dogs.

Suitable for DC36, DC46 (Hong Kong genuine goods only)
Currently out of stock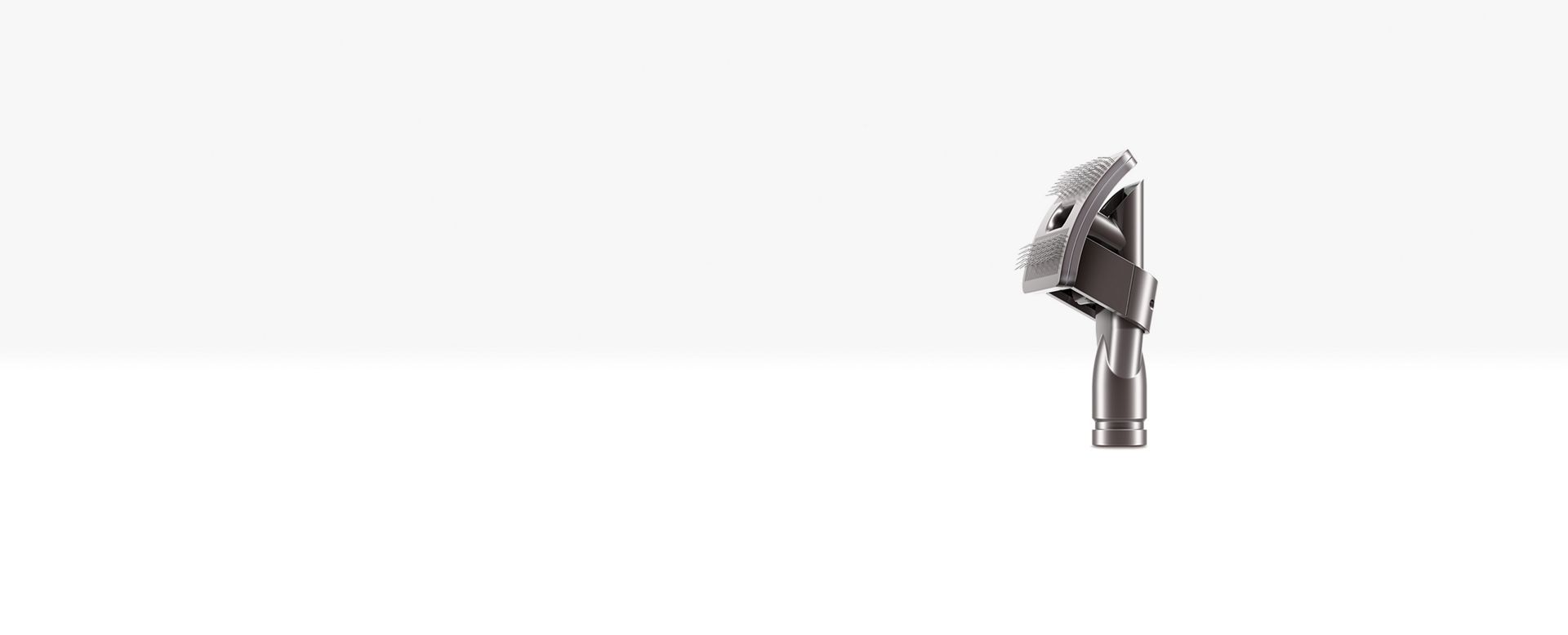 Captures allergens during grooming
Removes dead skin cells as well as loose hair – capturing allergens and stopping them spreading around the home.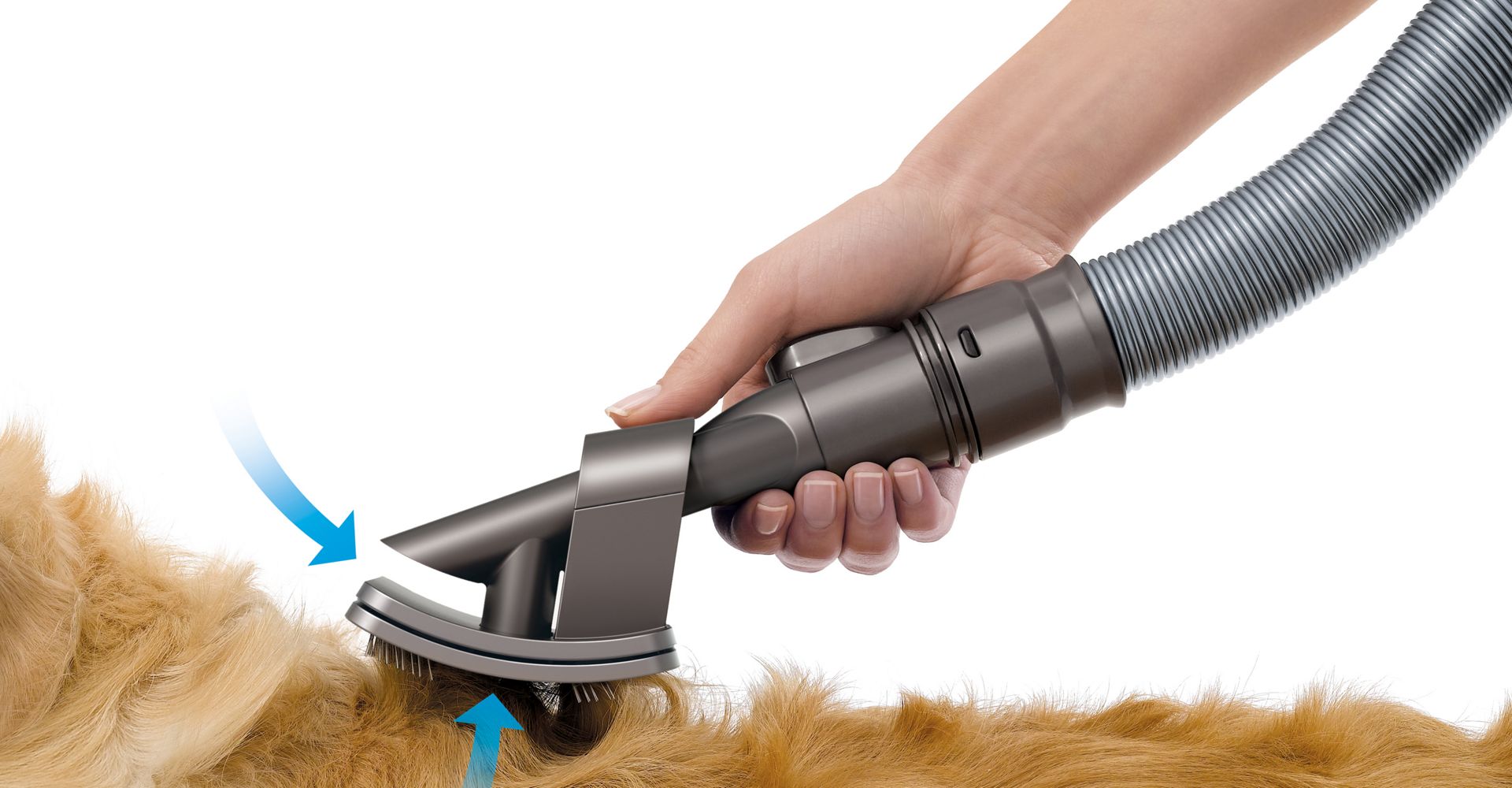 All features
Single-hand control

Adjust bristle length and switch between groom, self-clean and self-store modes with just one thumb. No fiddly buttons or dials.

Slicker bristles

364 bristles are angled at 35°, so when pressure is applied they flex to an upright position – penetrating the entire coat and grabbing loose hairs.

For medium and long coats

Designed for use on medium and long-haired adult dogs.