Our latest purifier fan, with Dyson Cryptomic™ technology
Destroys formaldehyde, continuously.1 Automatically purifies throughout the room, capturing 99.95% of ultrafine particles.2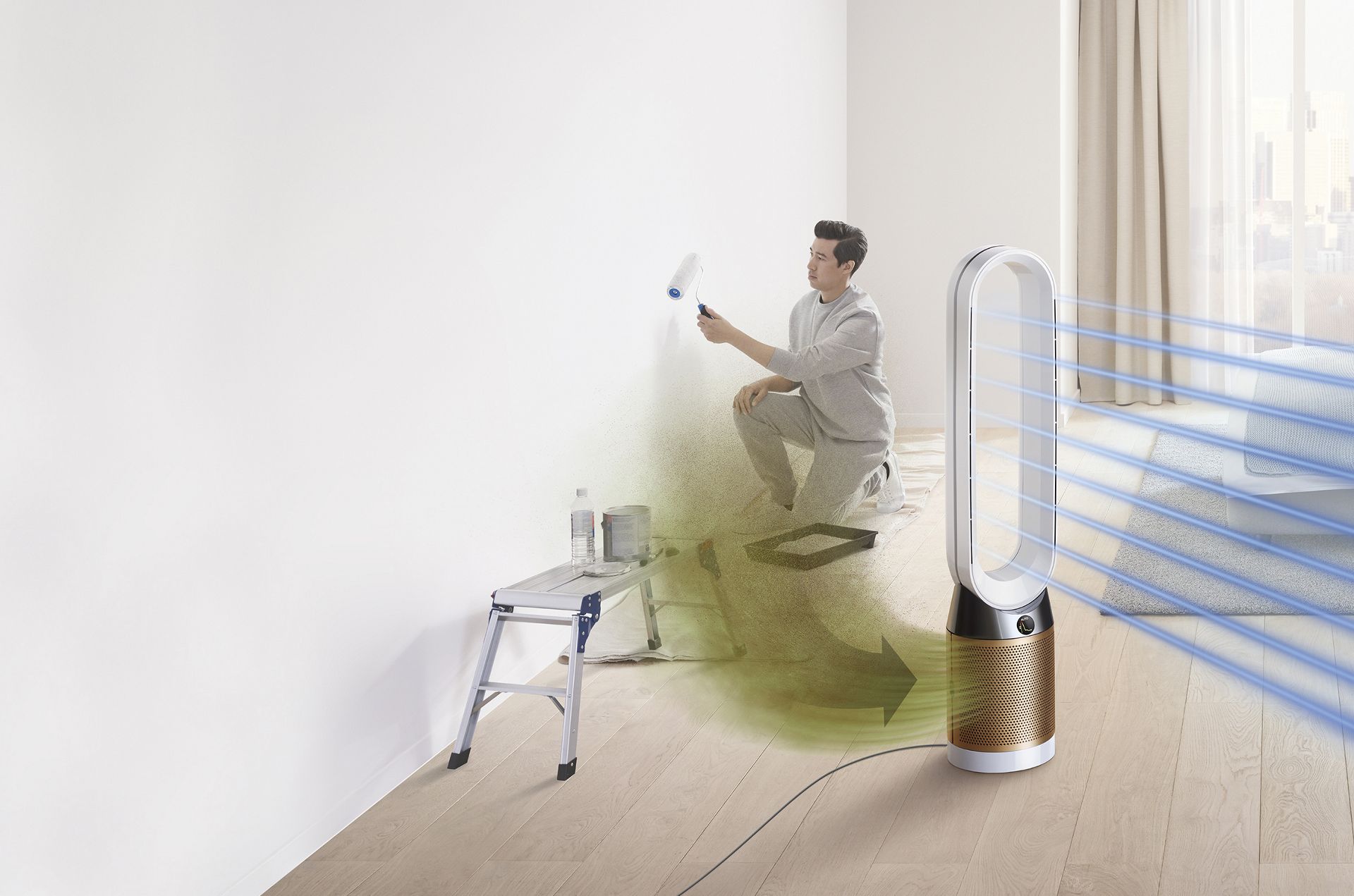 Homes can be up to 7X more polluted than the air outside3
Many household items – from decorating materials, to flooring, to plants – can release microscopic particles and gases. This includes formaldehyde, which can quickly build up and keep polluting for up to a year.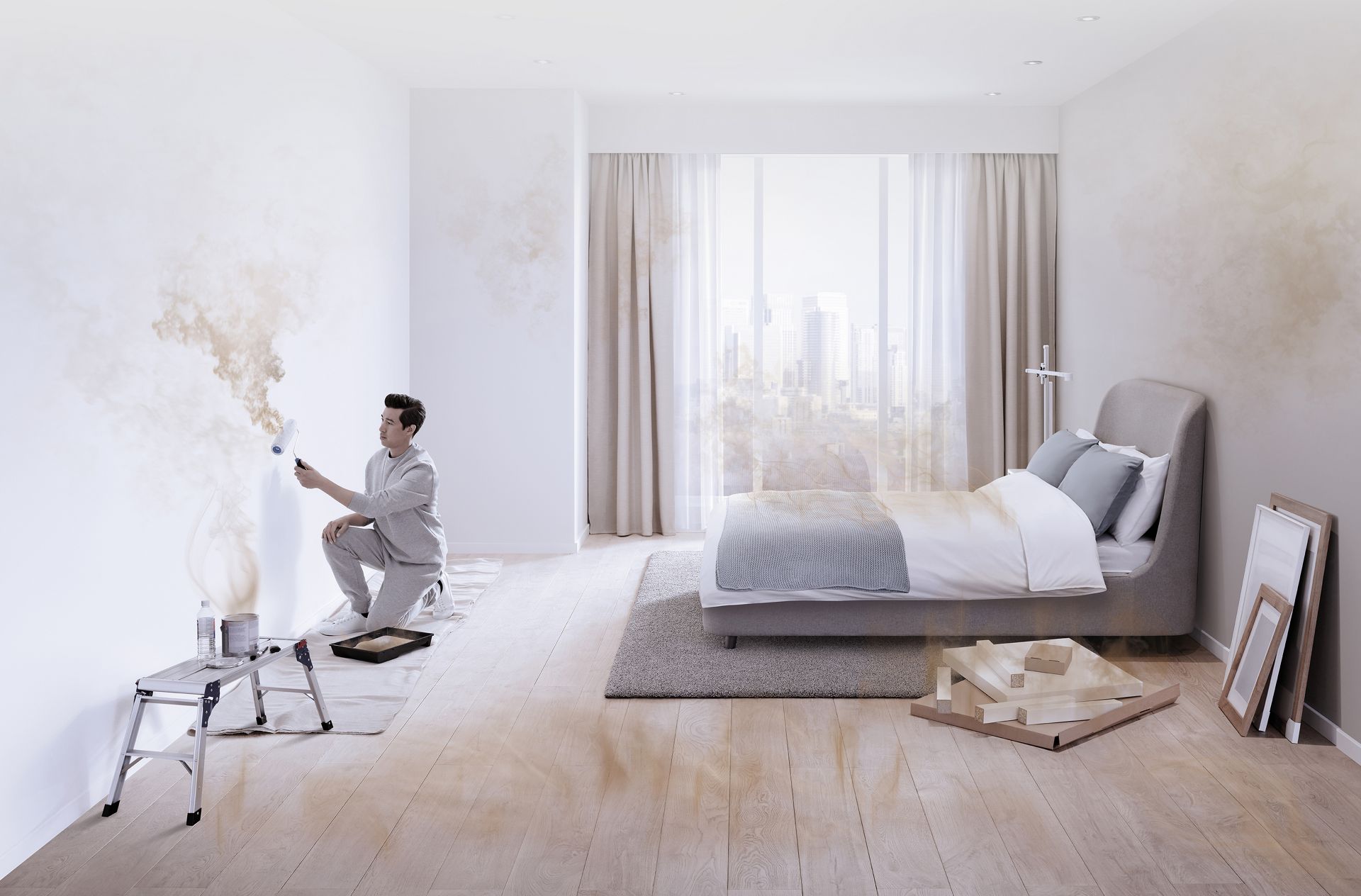 Some air conditioning units may trap and circulate pollutants8
Dyson purifiers capture them and project clean air.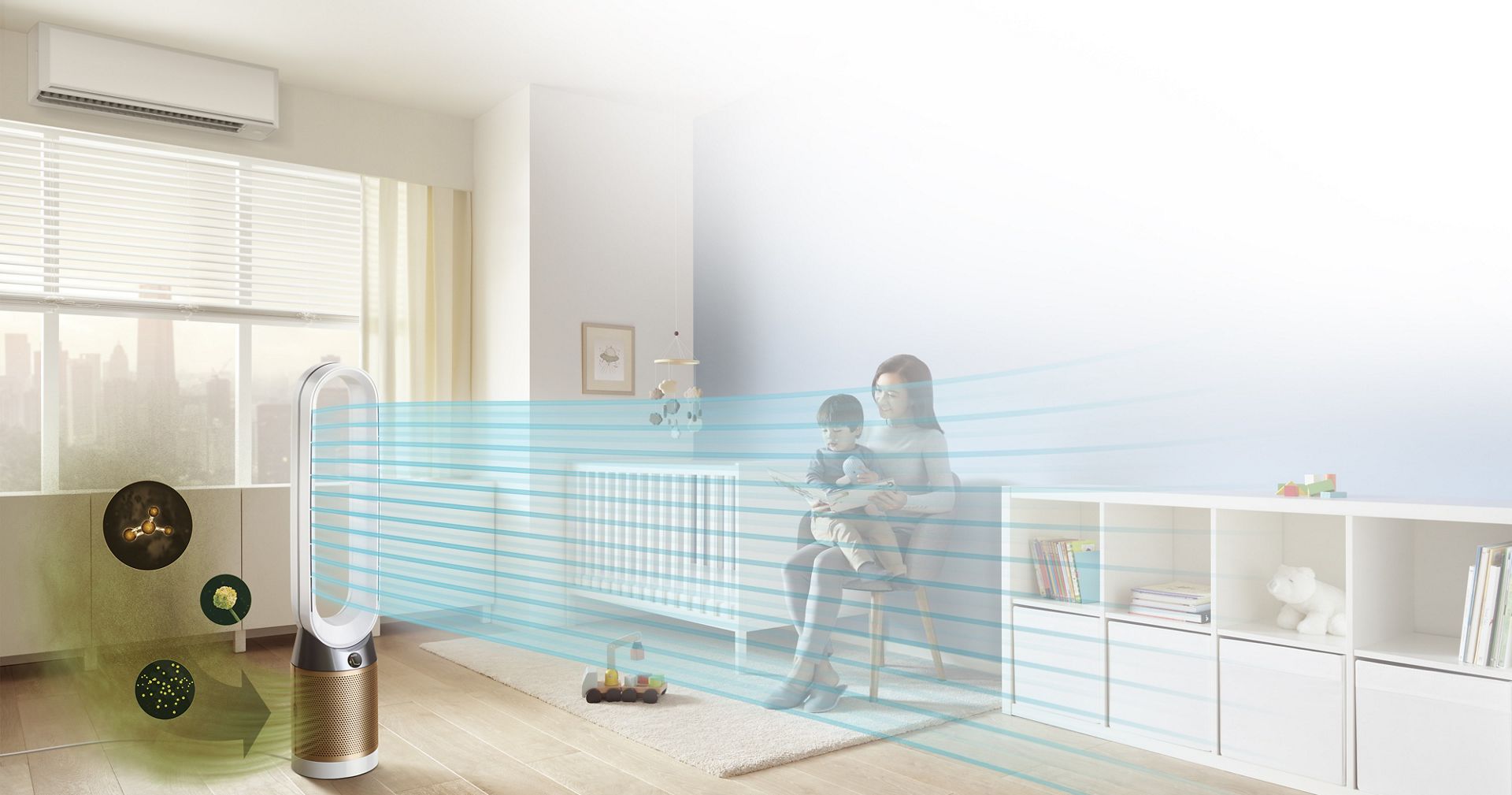 Common household pollutants
PM10

Pollen and allergens

PM2.5

Industrial emissions

PM0.1

Ultrafine particles

Gases and VOCs

Cleaning products, gas stoves and car exhausts

PM5.0

Bacteria and mould spores

Benzene and VOCs

Cleaning products and scented candles
Formaldehyde is 500X smaller than PM0.1
It's a potentially harmful chemical, emitted by numerous household products. It's particularly difficult to capture, and can pollute continuously.