Tangle-free turbine tool
The only turbine tool that doesn't tangle. Counter-rotating heads with brushes remove hair from carpets and upholstery.

Suitable for Dyson DC36, DC46, DC48, DC63 (Hong Kong genuine goods only)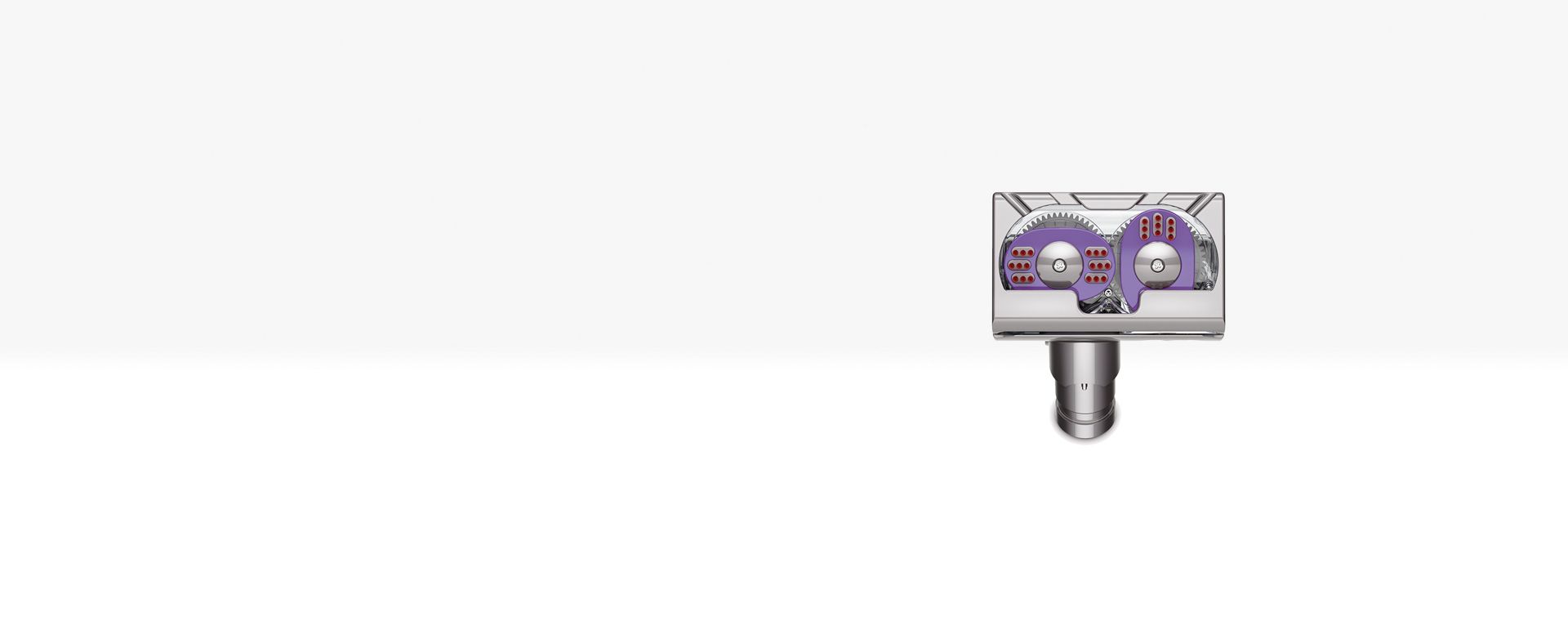 All features
Articulating base plate

The articulating base plate ensures that the brushes remain in constant contact with a surface.

Brushes positioned further forward

The heads are positioned so that the brushes reach to the front and sides of the tool – drawing hair and dirt in from all directions.

No brush bar for hair to wrap around

More hair is released straight into the bin than with any other mini turbine tool.