A guide for your Dyson Airwrap™ multi-styler
Here you can find video styling guides, helpful tips, your user manual and more.
Activate your guarantee
You can get support that's tailored to you, owner exclusives and more when you register your styler.
Getting started
Watch our video guide on getting set-up. And how to dry and style your hair with the Coanda effect. You can access alternative content if your machine or attachments differ from those shown.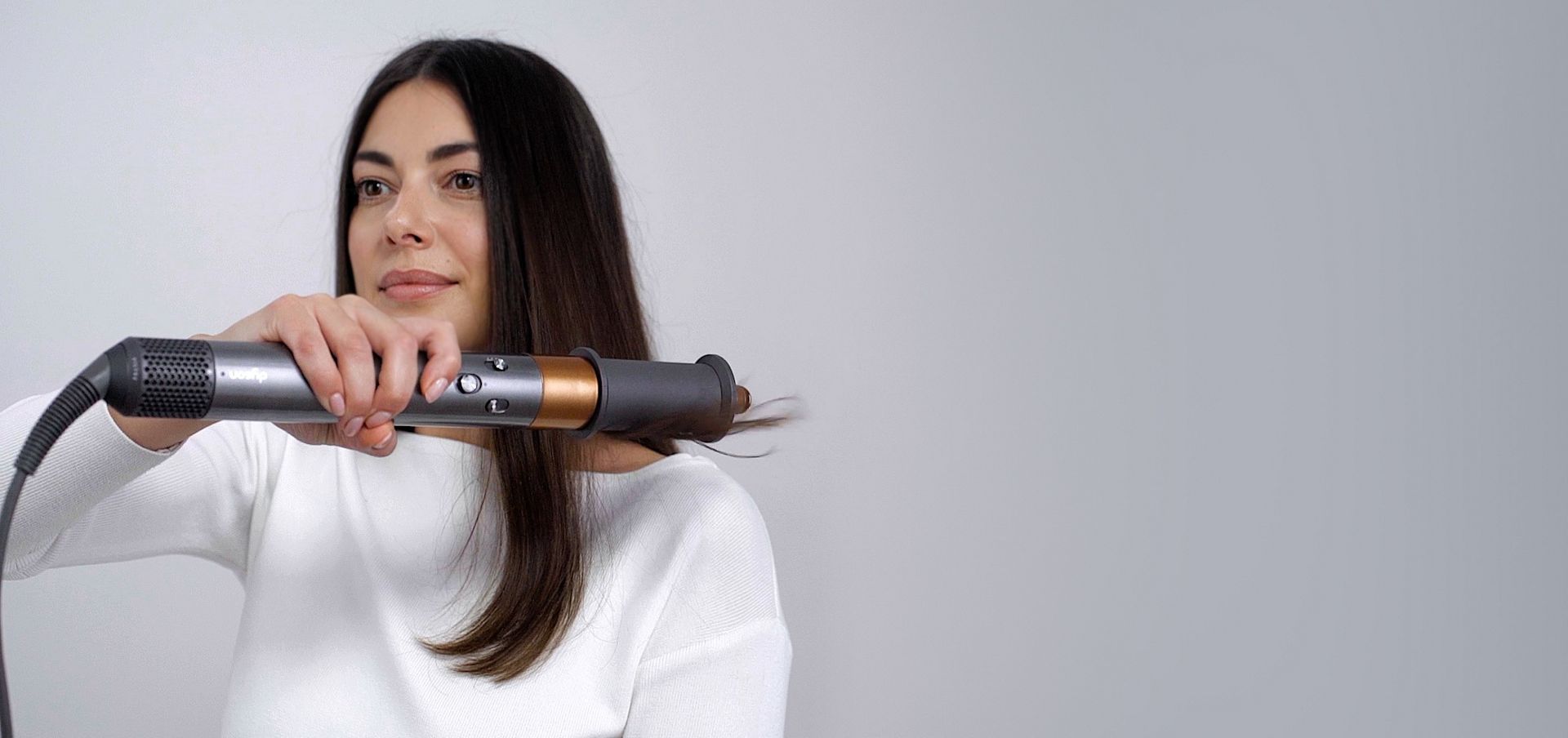 Tips for longer lasting curls
1. Start with damp hair.
2. Apply a pre-styling product with hold.
3. Use the smallest diameter barrel for a longer lasting curl.
4. Use high heat and high airflow.
5. Make sure the curl is completely dry.
6. Push the cold shot for 5 to 10 seconds to set the curl.
7. Turn off the machine and pull downwards to release the curl.
8. Apply a styling product with hold to finish.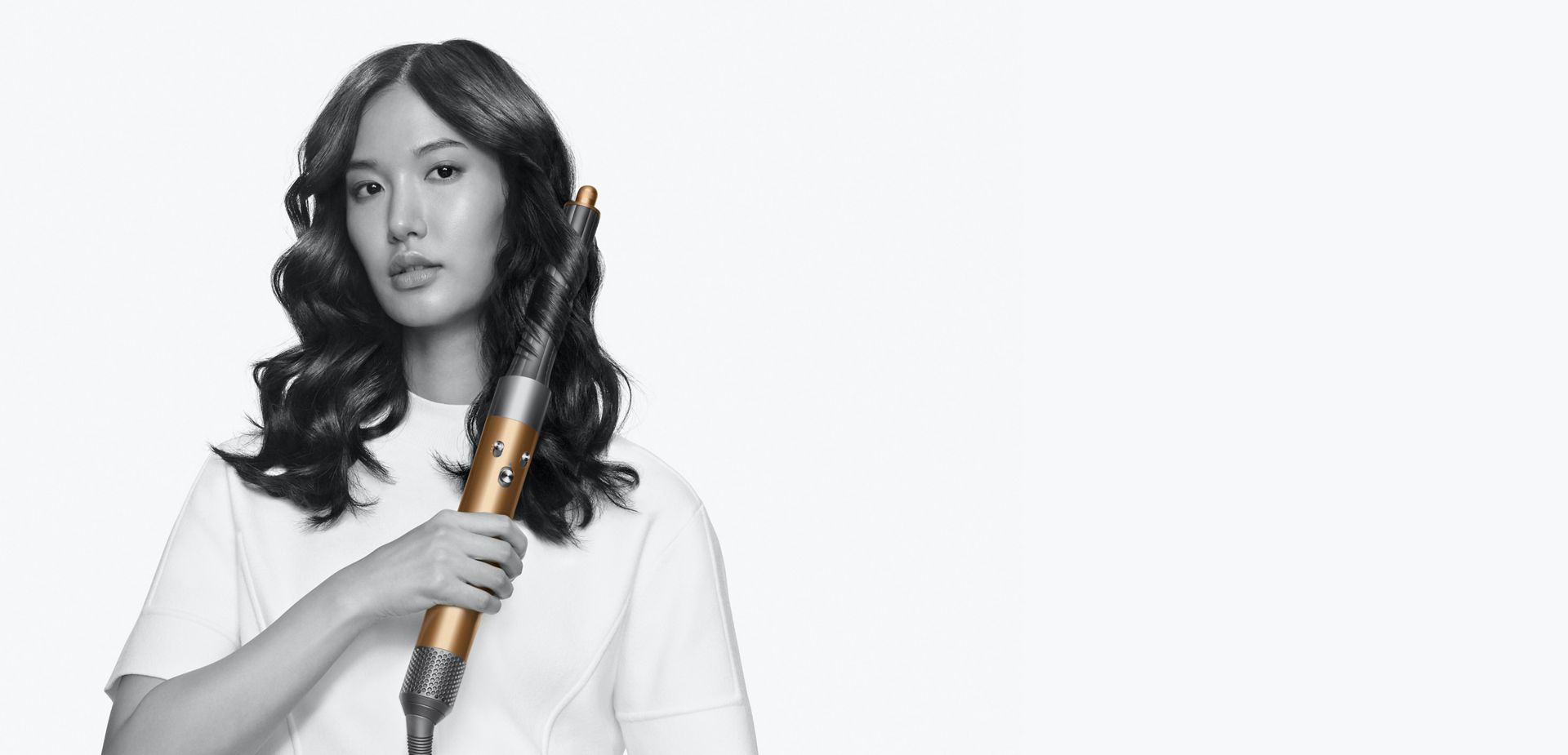 Achieving your style
Watch our quick step-by-step guides to achieve your ideal style.
Sleek side part


A sleek, everyday look with minimal flyaways. Using the Soft smoothing brush and Coanda smoothing dryer.

Mermaid waves


A sleek, everyday look with minimal flyaways. Using the Soft smoothing brush and Coanda smoothing dryer.

Short waves


Chic waves for shorter hair, made easy. Using the Coanda smoothing dryer and 30mm barrel.

Curly blow out


A glamorous finish featuring big, bold curls. Using the 40mm long barrel and Firm smoothing brush.

French chic


A modern classic for shorter hair. With the Small soft smoothing brush and Small round volumising brush.

Smooth c-curl


A smooth look with Korean-inspired c-curls. Using the Round volumising brush and Coanda smoothing dryer.

Retro blow out


A classic, bouncy style that's full of volume. Using the Coanda smoothing dryer and Round volumising brush.
"For more styling guides and hair science facts, you can visit our YouTube channel"

Visit Dyson YouTube
"To discover new styles and perfect your technique, follow @DysonHair on Instagram"

Follow @DysonHair
Maintaining your Dyson Airwrap™ multi-styler
We recommend carrying out regular maintenance on your machine, to stop hair products and dust blocking the airflow. This keeps it working at its best, and it's quick and easy.
Cleaning your filter


The flashing white LED tells you when it's time to clean your filter. Watch how to do it in our video guide.

Cleaning your attachments


Simply wipe the surfaces of your barrels and Coanda smoothing dryer with a soft, damp cloth, and carefully pull any hairs out of the brushes.
*Colours or attachments may vary from those shown
Attachments and accessories
If you'd like to add to your styling set, explore our range of Dyson Airwrap™ multi-styler attachments. Designed by Dyson engineers for different styles and hair types.

Expert advice at Dyson Demo
Our Dyson Experts are on hand to answer any questions, and show you how to get the most from your Dyson Airwrap™ multi-styler. You can also book a complimentary appointment to have your hair styled.

Frequently asked questions
Not everyone has the same hair type, or wants the same style. So we've designed different attachments to work for different hair types and create different styles.
The long barrels are specially designed for hair that's longer than collarbone length. For long hair that's shorter than collarbone length, we recommend using the shorter 30mm Airwrap™ barrels and 40mm Airwrap™ barrels. Both the long and shorter barrels can work on long hair that's above or below the collarbone, but you'll get the best results if you use the recommended barrel for your hair length.
Yes. All of our attachments are fully compatible with every Dyson Airwrap™ multi-styler.
The white LED on your styler will start to flash when it's time to clean your filter. Over time, hair products, dust and lint can clog the filter – restricting the airflow and preventing your machine from performing at its best. So it's important to clean it when you're prompted to.
Your machine has been precisely engineered for styling at the voltage of the country in which it was purchased. This allows it to run at optimum performance. As voltage varies from country to country, please follow the guidance on usage in the guarantee section of your user manual.
Yes. For best results, start with freshly washed hair and pre-dry using the Coanda smoothing dryer (in drying mode) until damp. All our brushes can be used on towel dried hair, but the barrels work best on hair that is 80% dry.
We don't recommend using it on dry hair because the style will not last. You can use a water spray to dampen hair if you don't feel like washing it.