Direct Exclusive
Dyson Micro™ vacuum (Gold/Gold)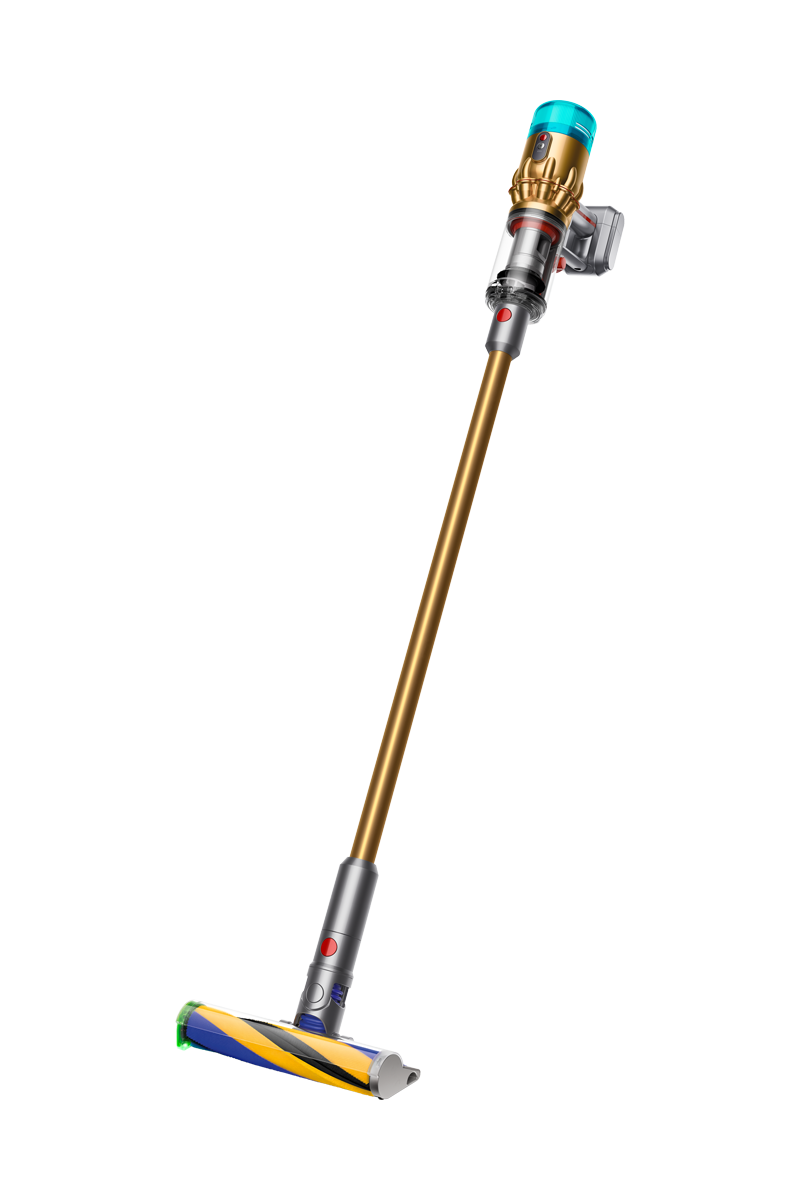 Dyson vacuum technology, in a lightweight format3
The Dyson Micro™ vacuum delivers the performance you'd expect from Dyson, concentrated in our most compact, lightweight format yet.4 Transforms from a hard floor vacuum to a handheld in a click, to clean futons, upholstery and cars. With fade-free battery power, whole-machine filtration, and no loss of suction.2
Ultra-lightweight versatility

Compact shape, with powerful suction and tools engineered to clean wherever dirt gets.

For tasks all around the home

Transforms from a stick to a handheld in one click. The weight is balanced around our ergonomically-engineered handle, to feel lighter in your hand.5

Reveals dust and dirt you can't see6

The Fluffy Optic™ cleaner head makes invisible dust visible on hard floors, showing you where to clean.6 With the suction power to capture it in the bin.

Whole-machine HEPA filtration

Five layers of filtration capture and seal in more dust than any other lightweight vacuum.1 So it traps 99.99% of microscopic particles as small as 0.1 microns – expelling cleaner air for a healthier home.
Features
3-in-1 cleaner

Transforms from a floor vacuum to a handheld in a click. Converts to a handy cleaner for hard-to-reach areas all around your home.

Edge-to-edge cleaning10

The direct drive motor is integrated into the brush bar for powerful, uninterrupted edge-to-edge cleaning.10

Two-button control

Press the Power button once for comfortable, continuous cleaning. MAX button for intensive spot cleaning.

No-touch bin emptying

Hygienic ejection mechanism drives dust and debris deep into your bin, in one action.

Easy maintenance

Removable parts for simple maintenance tasks. With a washable brush bar and lifetime filter.

Wall dock

The Dyson Micro™ vacuum drops into the wall-mounted charging dock, ready for your next clean.
Frequently asked questions
Max mode can be used for powerful, intensive bursts of spot cleaning. This mode affects the run time of your vacuum, so we encourage you to use it only when you need an intense clean in certain areas.
We recommend washing your filter once a month, or more frequently if you use your machine heavily. Simply wash with cold water and ensure it's completely dry before reattaching. The filter is not suitable for a dishwasher.
A full charge can take up to 3.5 hours.
Your battery has been designed to be left on charge, so it's always ready for your next clean.
The blade of light is optimised to work on any smooth, hard floor – including white surfaces and wood laminate. Illumination is visible in most well-lit spaces. Direct sunlight (around 10,000+ lux) is not possible to outshine.
Specifications
Cyclone technology

8 cyclones

Run time 25 minutes9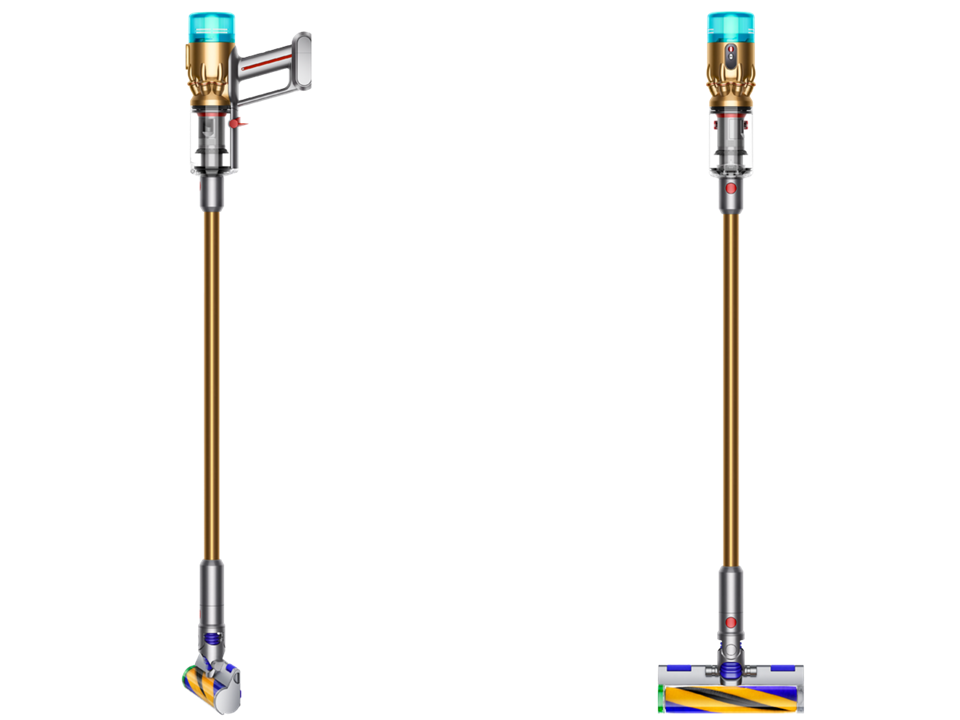 HEPA filter

Whole-machine HEPA filtration
Direct Exclusive
Dyson's lightest HEPA vacuum, for quick cleans.
Traps 99.99% of microscopic particles with no loss of suction.
Whole-machine HEPA filtration.
Fluffy Optic™ cleaner head makes invisible dust visible on hard floors.
1 cleaner head, 5 tools included.
¹Filtration tested against ASTMF1977/F3150, tested in Boost mode internally at Dyson and at independent third party Laboratories (SGS-IBR USA).
²Filtration tested against ASTM F1977-04, tested in MAX mode by independent third-party laboratories under the required test conditions. A standard test method determining the initial filtration efficiency of a vacuum cleaner system. The filtration efficiency of six particlates of non-continuous diameter is measured by the entire vacuum cleaner system (0.3 micron, 0.5 micron, 0.7 micron, 1.0 micron, 2.0 micron, and 3.0 micron or more), the vacuum cleaner system is placed in a fixed state throughout the test procedure, by counting the numbers of upstream particles and downstream particles for analysis and obtaining results. Test environment: air temperature (21.1˚ C ± 2.8˚ C) and humidity range 35% - 55%.
³Compared to Dyson V11™ vacuums.
⁴ASTM F1977-04 and IEC62885-4 2020 Clause 5.8, 5.9.
⁵Compared to Dyson V11™ vacuums. Tested to IEC 62885-2 Cl6.12 in Dyson lab in 2020.
⁶Engineered for hard floors. Effectiveness influenced by ambient light conditions, debris type and surface.
⁹Applies in Eco mode when using a non-motorised tool. Run time may vary depending on usage and floor type.
10Filtration tested against ASTM F3150 in Boost mode by independent third party, SGS IBR Laboratories in US.