We test beyond the industry standard. For real living spaces.
Dyson engineers designed the POLAR test to challenge the industry test standard – measuring filtration, sensing and circulation to ensure the whole room is purified properly.
CADR is not a measure of purification performance in a real-size room

28.5m³ - Two additional fans boost circulation. Only one sensor measures air quality.

Dyson's POLAR test goes further to measure purification throughout a real-size room

81m³ - No additional fans. Nine different sensors to measure even-room air quality.
Common household pollutants
Formaldehyde (HCHO)

Carpets, rugs and flooring

Odours

Household fumes and cooking

Benzene and VOCs

Cleaning products and candles

Nitrogen dioxide

Gas stoves and car exhausts

PM10

Pollen and allergens

PM2.5

Industrial emissions

PM0.1

Ultrafine particles
Removes up to 97% of common household odours*
*Tested for removal of grilled salmon and Korean barbeque odour, cat urine odour, tobacco smoke odour and garbage smell to EN 13725



Senses and reports, automatically
Four sensors, including a solid-state formaldehyde sensor, interact with our unique algorithm to precisely diagnose, display and react to your air quality.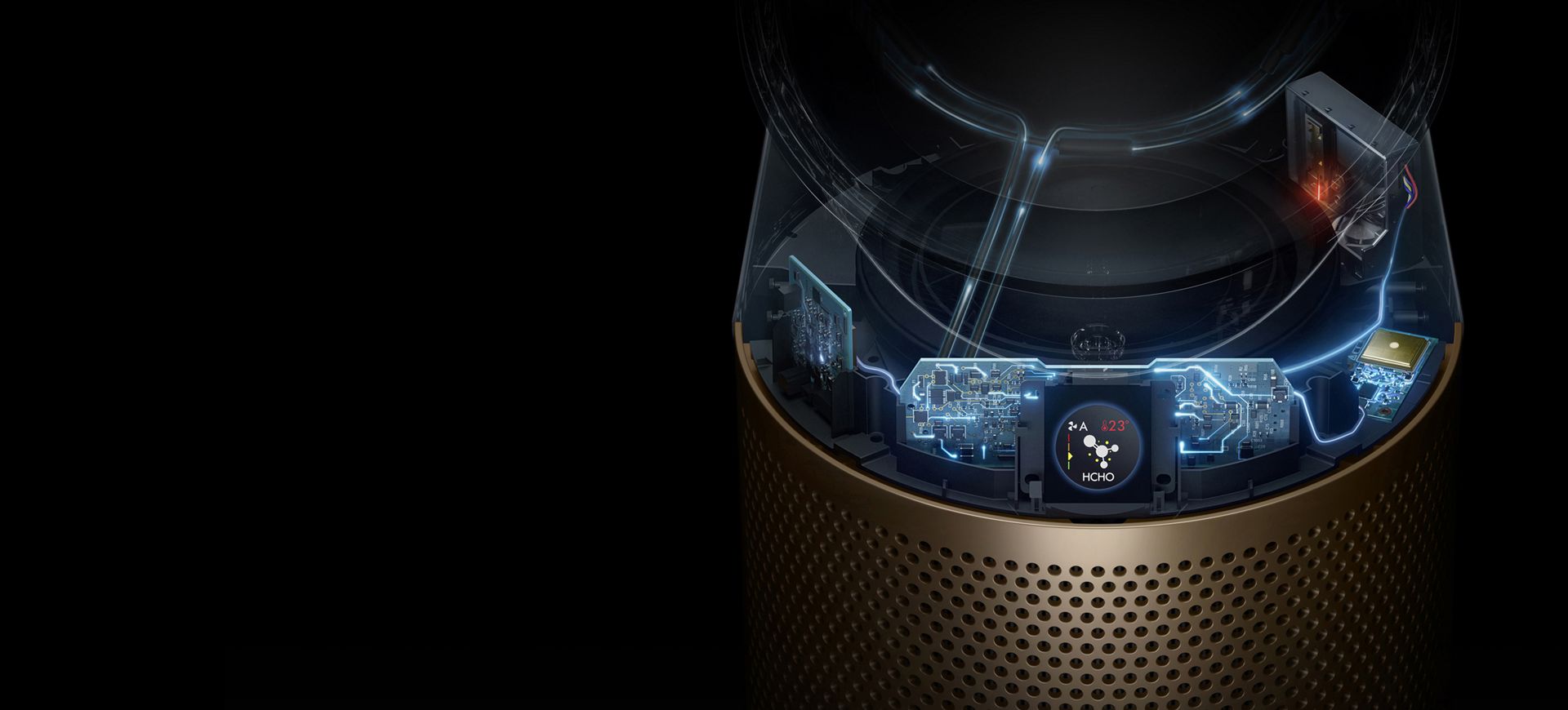 Captures and destroys with advanced HEPA filtration
The HEPA+Carbon filter captures gases5 and 99.95% of particles as small as 0.1 microns.2 Our catalytic filter continuously destroys formaldehyde1.
*Product and filter Images may vary depending on the market and production batch. Product performance is not impacted.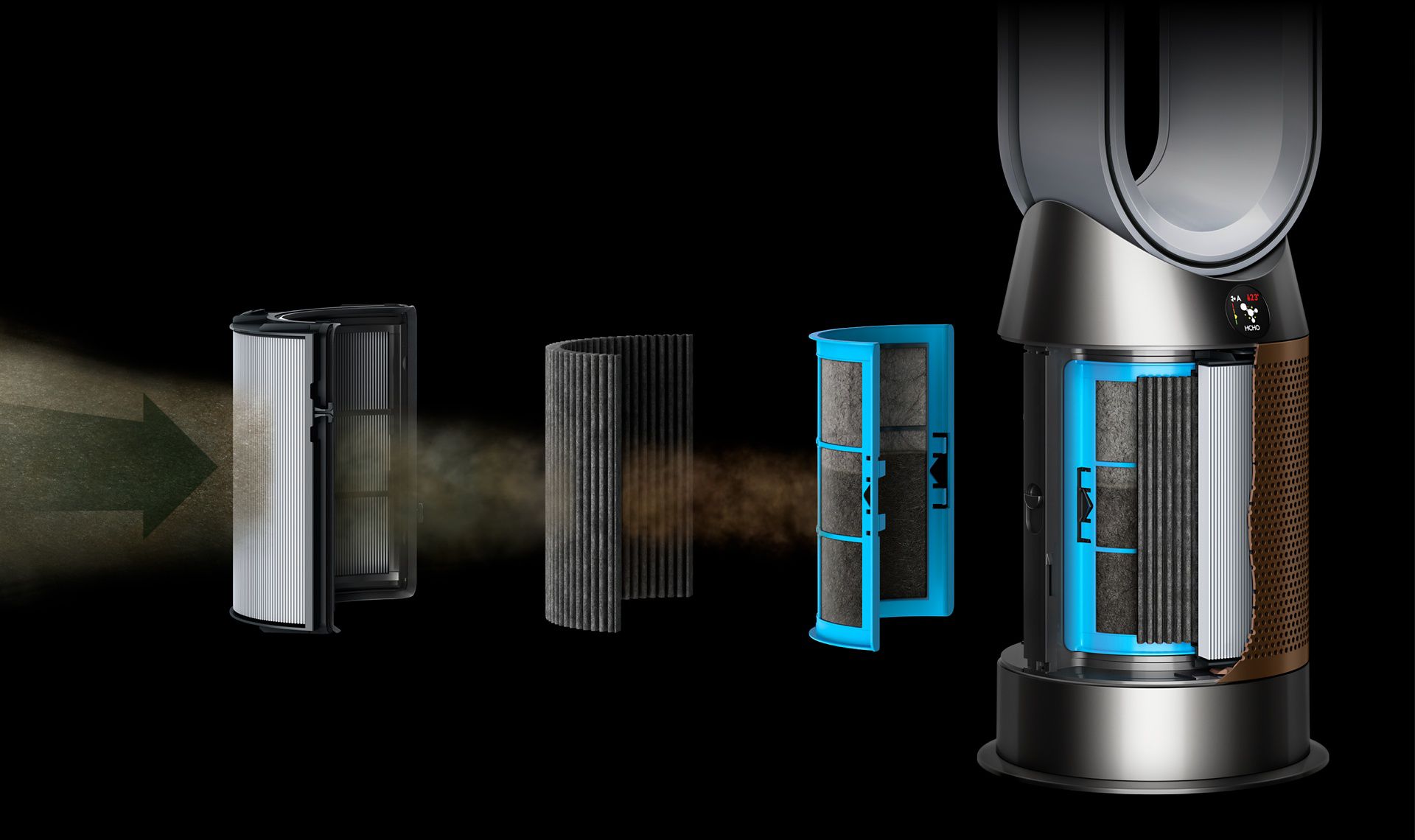 Destroys formaldehyde in billions of catalytic tunnels¹
Dyson's unique catalytic filter continuously traps and converts formaldehyde into water and CO2. And it self-regenerates, so it never needs replacing.
The purifier is fully sealed to HEPA H13 standard
To prevent pollutants leaking back into the air, it's not just the filter that's sealed to HEPA H13 standard, it's the whole purifier4. So what goes inside, stays inside.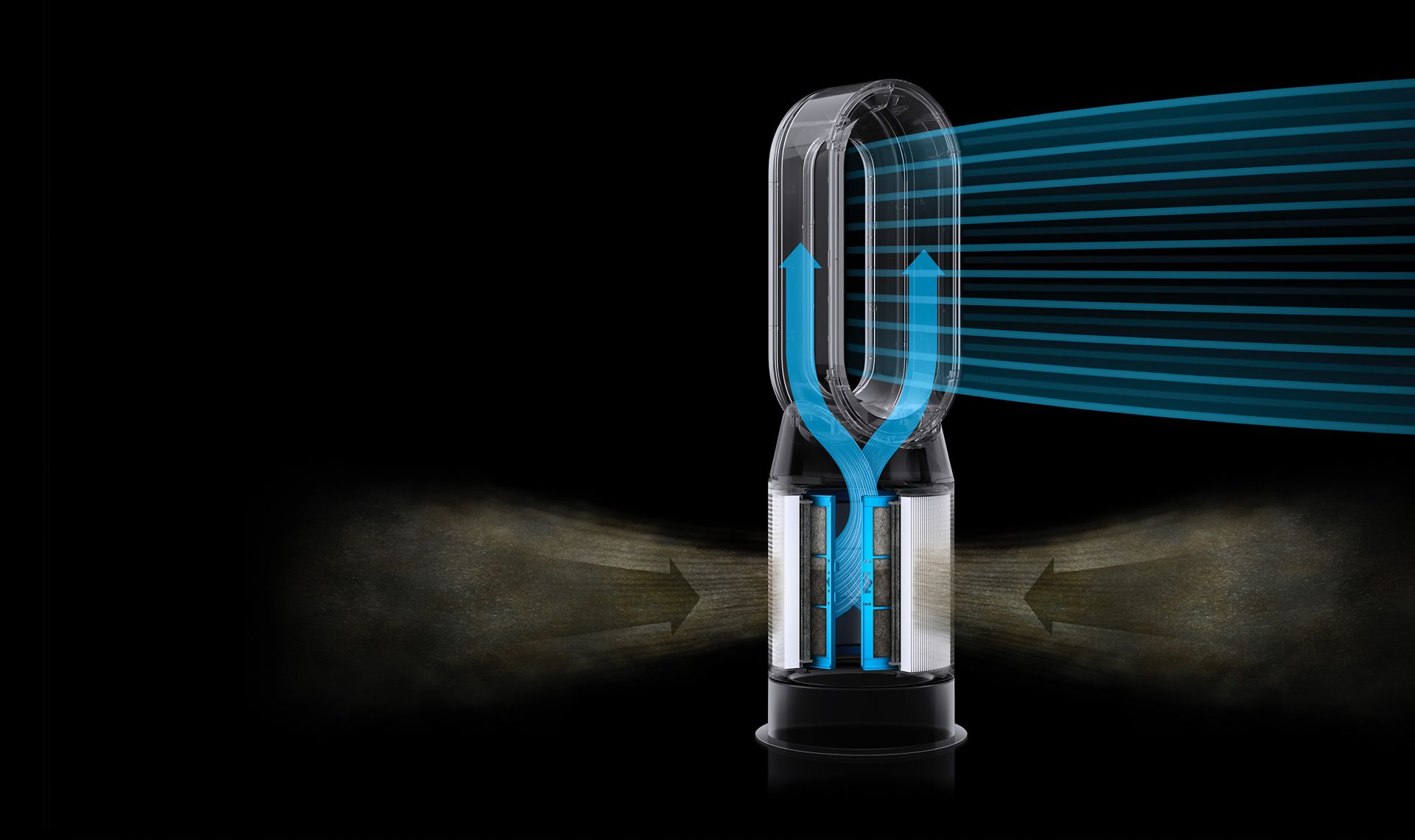 Engineered for pets
Captures 99.95% of small particles such as pet dander2. And removes up to 97% of cat urine odour10.

Fast, even room heating
Air Multiplier™ technology projects purified, heated air throughout the room.3 Once your target temperature is reached, heating automatically stops.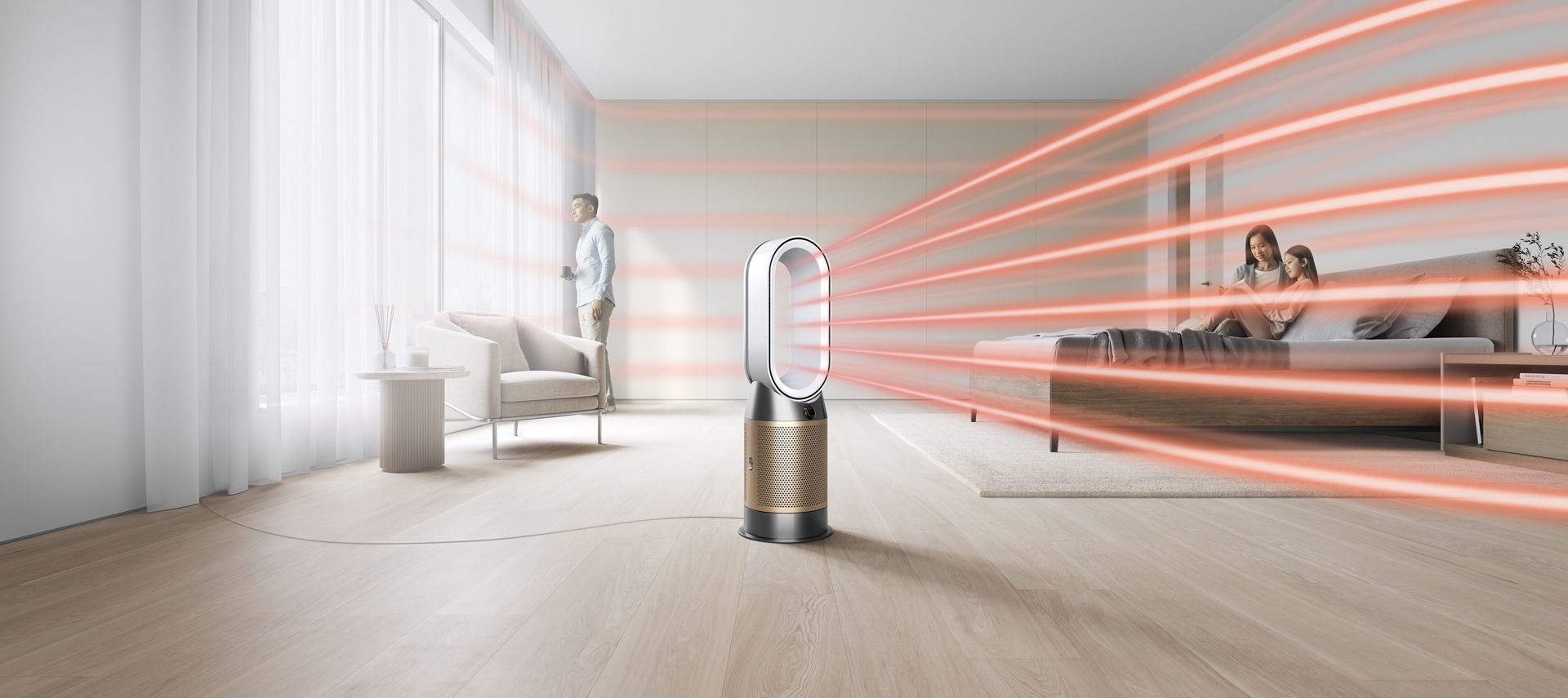 Smart purification, controlled by app
Control and monitor air quality from anywhere with the Dyson Link app6 or hands-free with compatible voice services8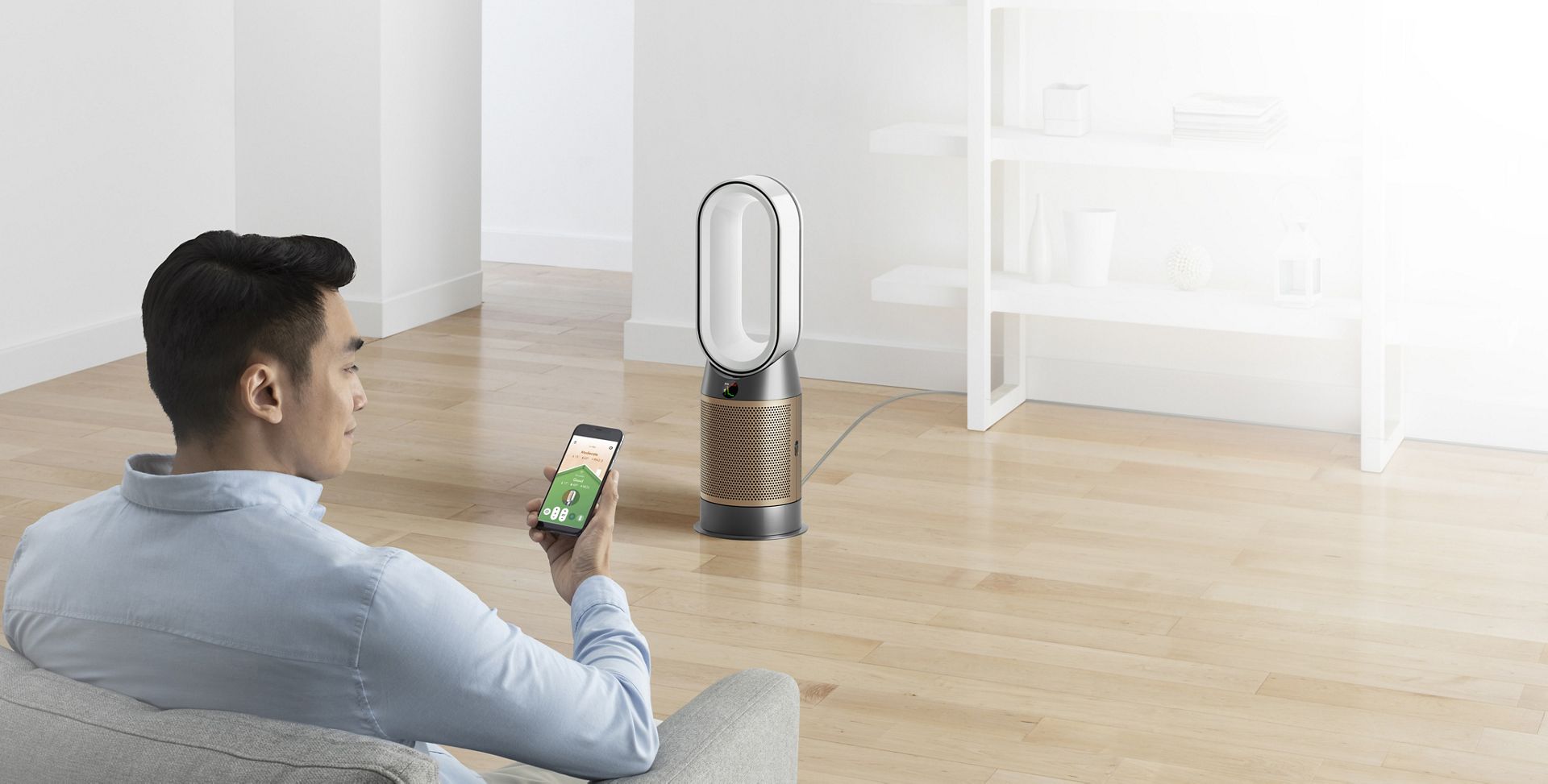 Additional features
Fully-sealed to HEPA H134 standard

Cools you in summer

Projects over 290 litres of air a second for cooling airflow.

Diffused mode. Purifies without cooling you.

Airflow is diverted through the back of the machine, maintaining effective purification.

Night mode

For lighter sleepers, it monitors and purifies using the quietest settings along with a dimmed display.

Easy filter care

The catalytic filter never needs replacing. And when you need a new HEPA+Carbon filter, the Dyson Link app6 lets you know.

Allergy-friendly products

Purifier Hot+Cool™ Formaldehyde HP09 is certified with the ECARF seal. It's a special certification for allergy-friendly products.
Shop all
Back In Stock
Join Dyson Purifier Upgrade Programme for a $500 coupon code. Learn more.
Captures H1N1, H3N2, EV71 viruses and 99.95% of pollutants as small as 0.1 microns
Destroys formaldehyde continuously.
Fully sealed to HEPA H13 standard filtration
Auto senses and reports pollution in real time on Dyson Link App, enabled with voice control.
Whole-room purification for larger spaces
Was

HK$7,180.00
HK$6,680.00
Save

HK$500.00