Five-layer whole-machine filtration
Captures dust and seals in 99.99% of microscopic particles as small as 0.3 microns – expelling clean air for a healthy home.¹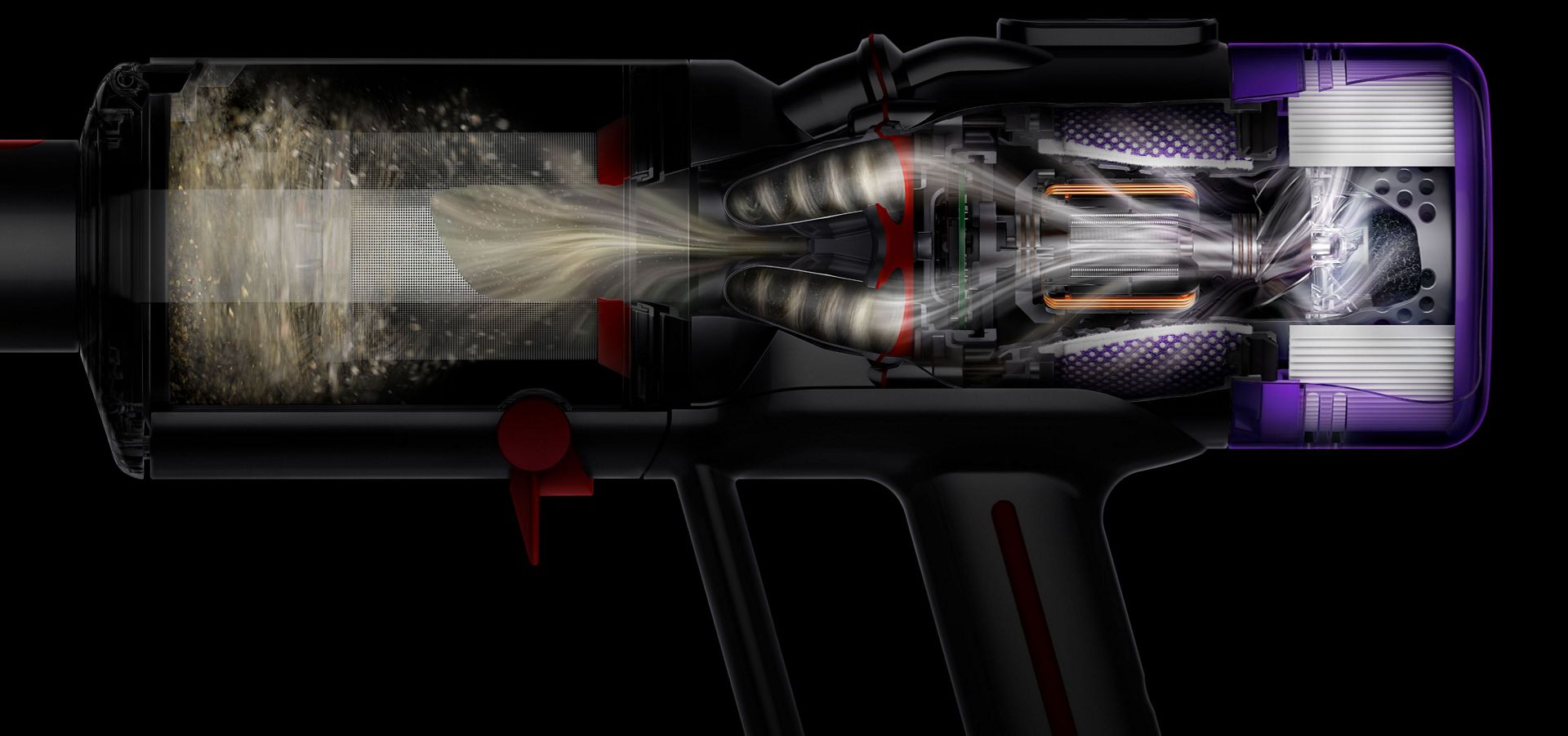 Bin cyclone
Initial cyclonic separation removes the largest particles.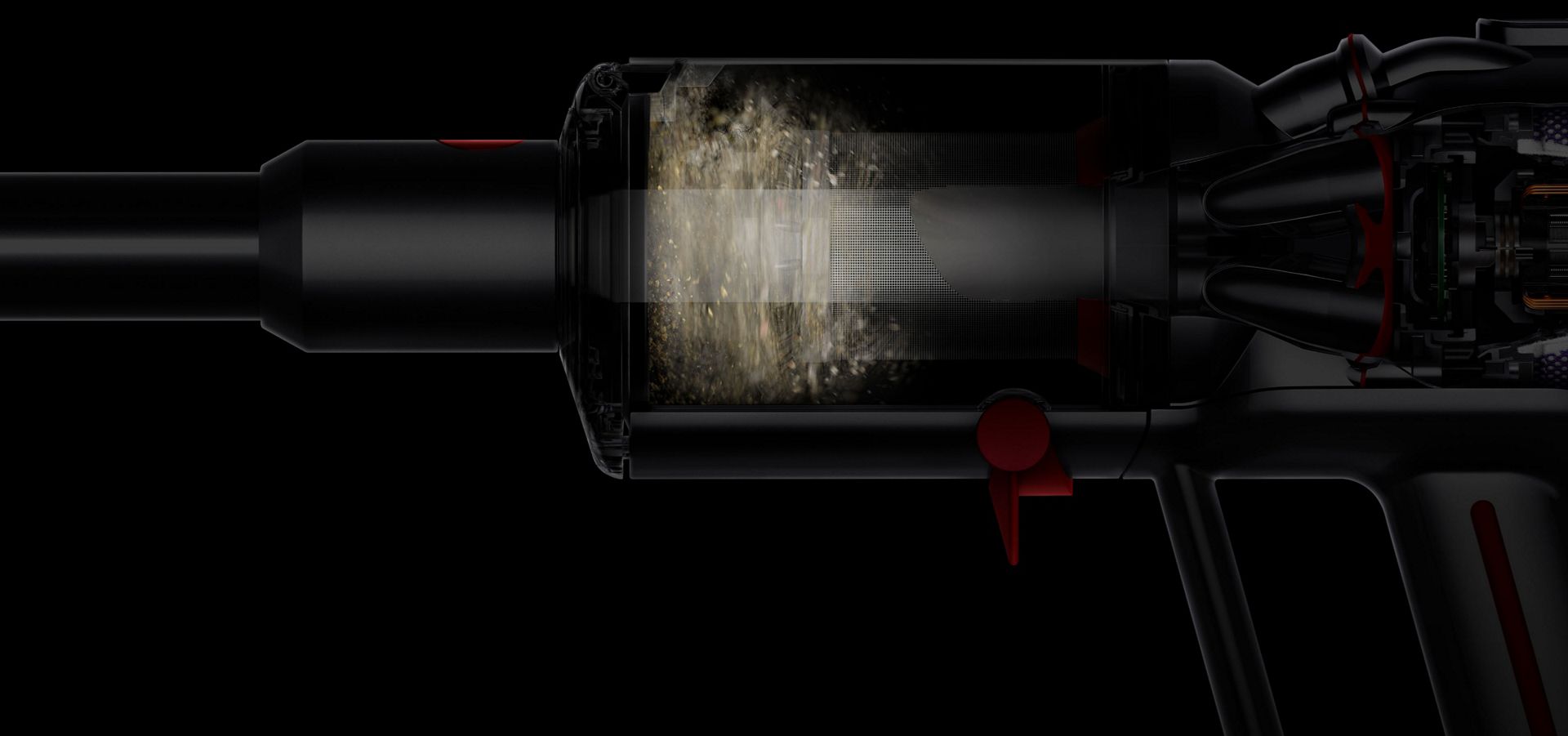 Metal mesh filter
Advanced chemical etching ensures the mesh sieves anything over 400 microns.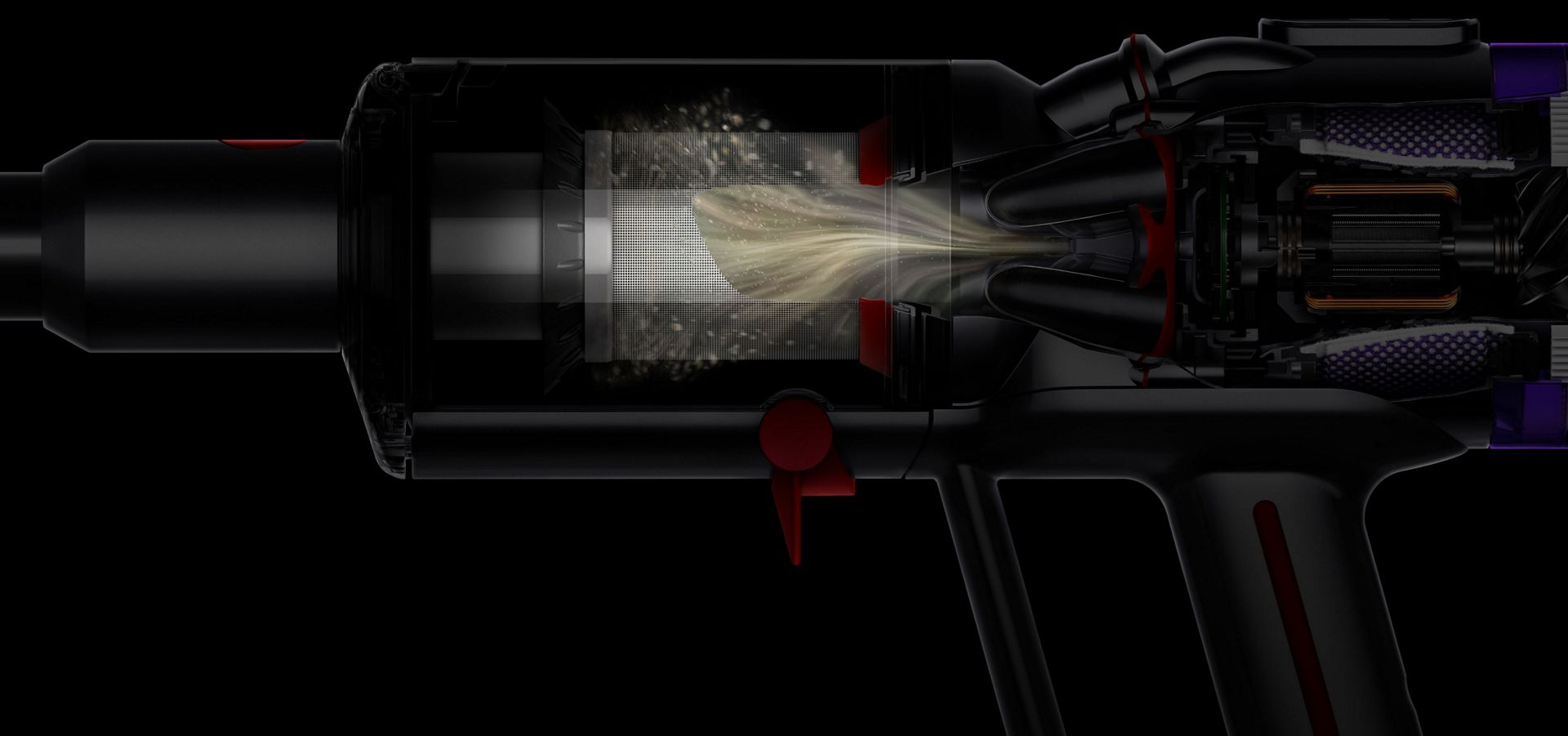 Powerful cyclones
Generate strong centrifugal forces to capture fine dust with no loss of suction.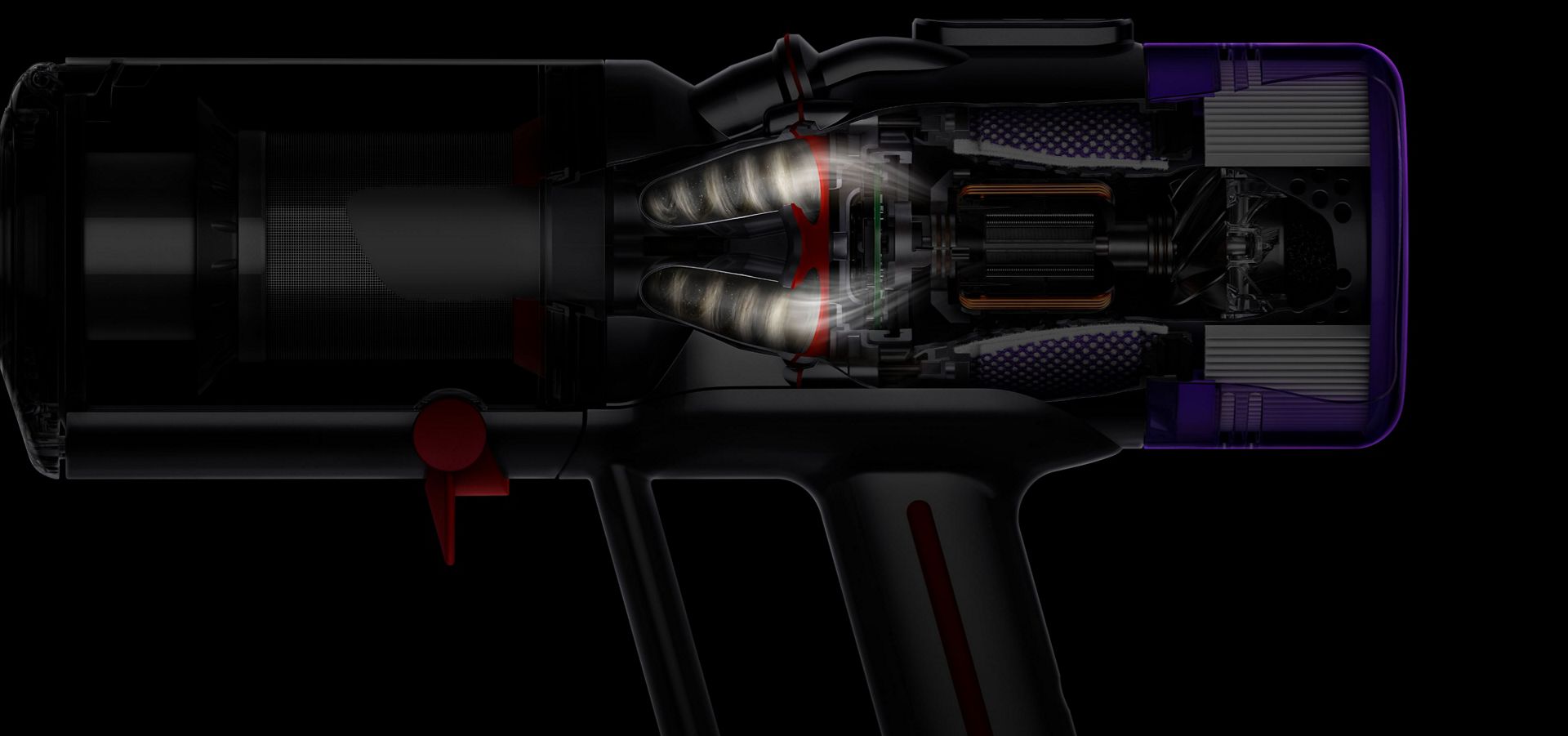 Pre-motor filtration
Electrostatically charged Technostat® filter attracts smaller particles that would otherwise pass through.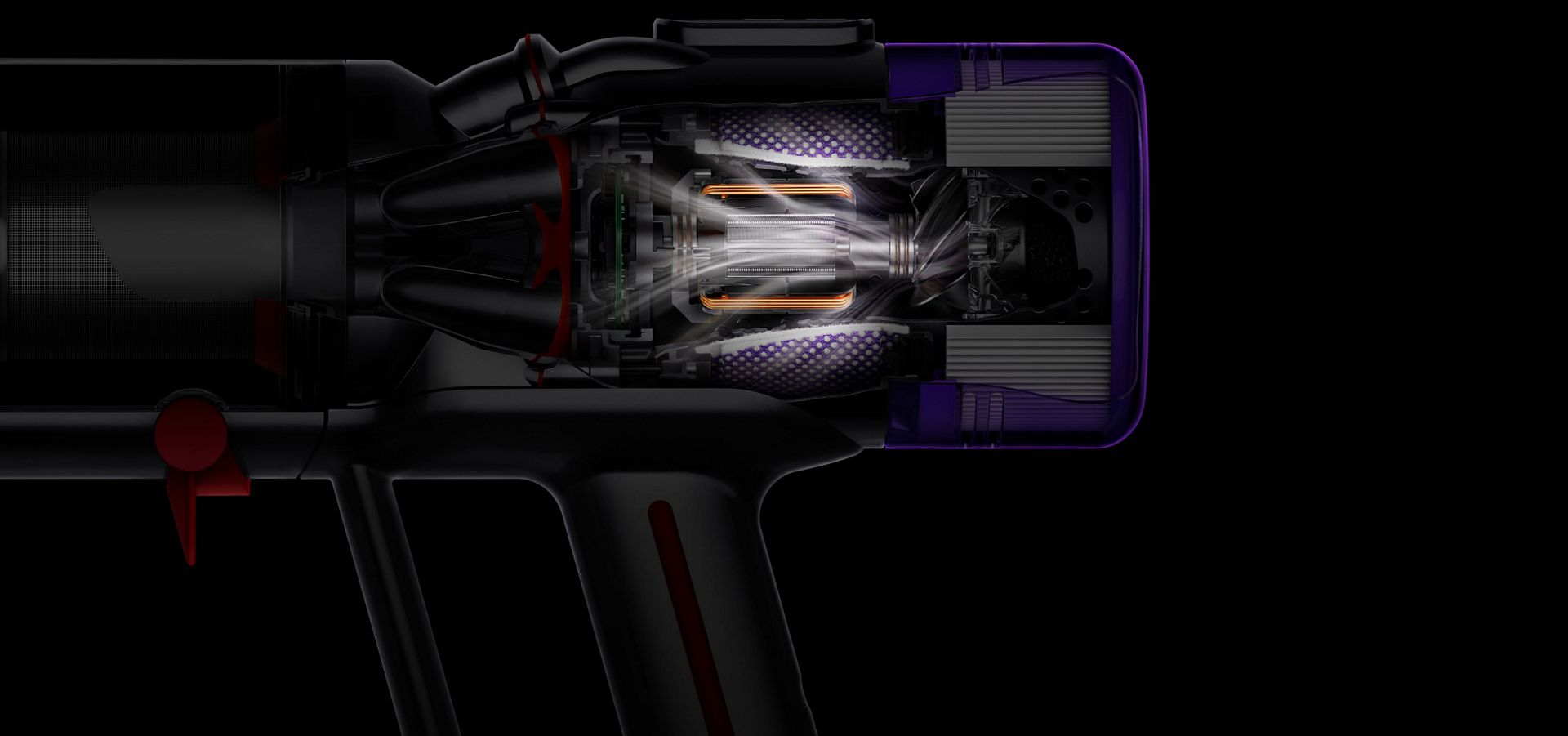 Post-motor filtration
Traps particles down to 0.3 microns, so you don't breathe them in.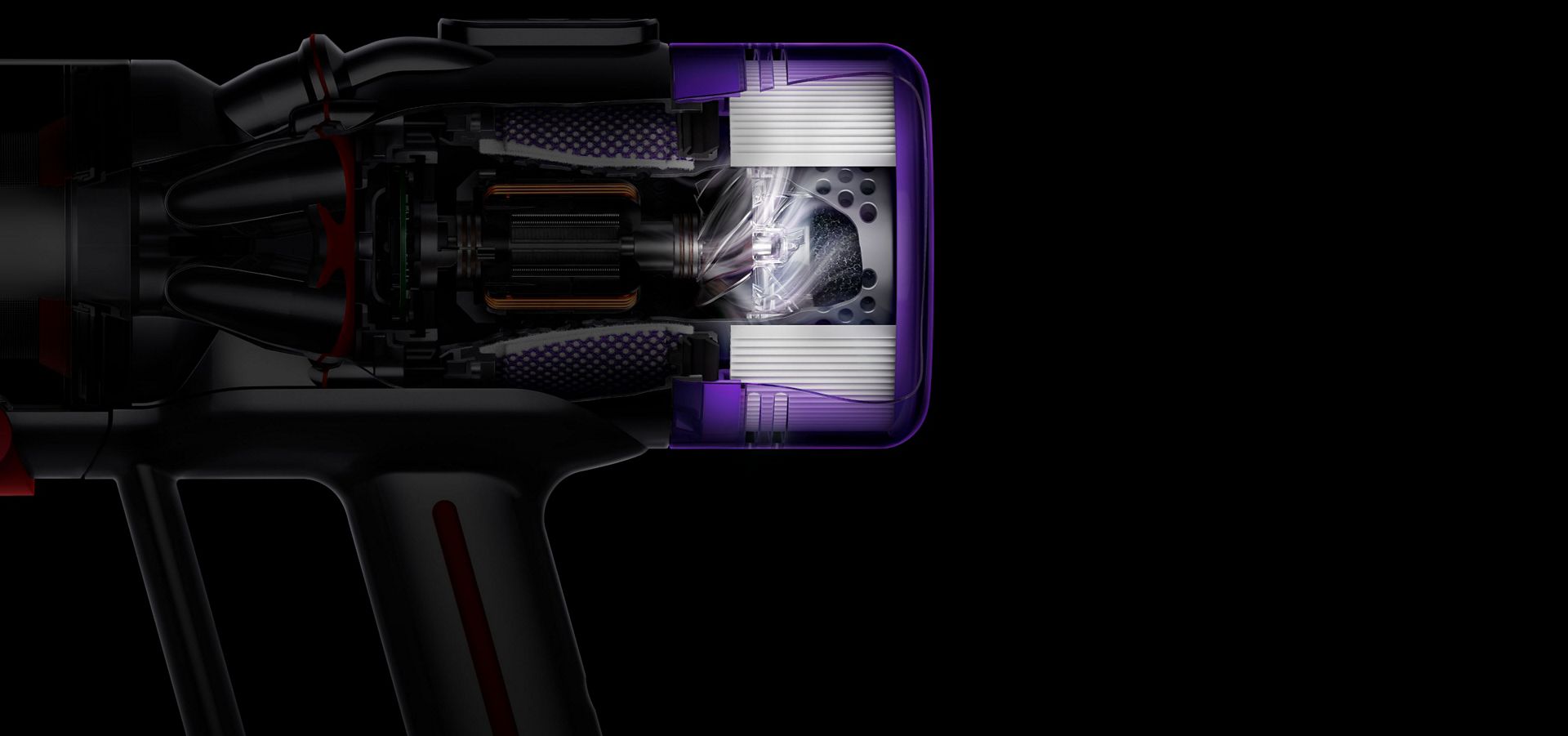 Radial Root Cyclone™ technology
Eight cyclones generate forces of up to 96,000g⁴ to fling dust into the bin rather than the filter, so there's no loss of suction.²