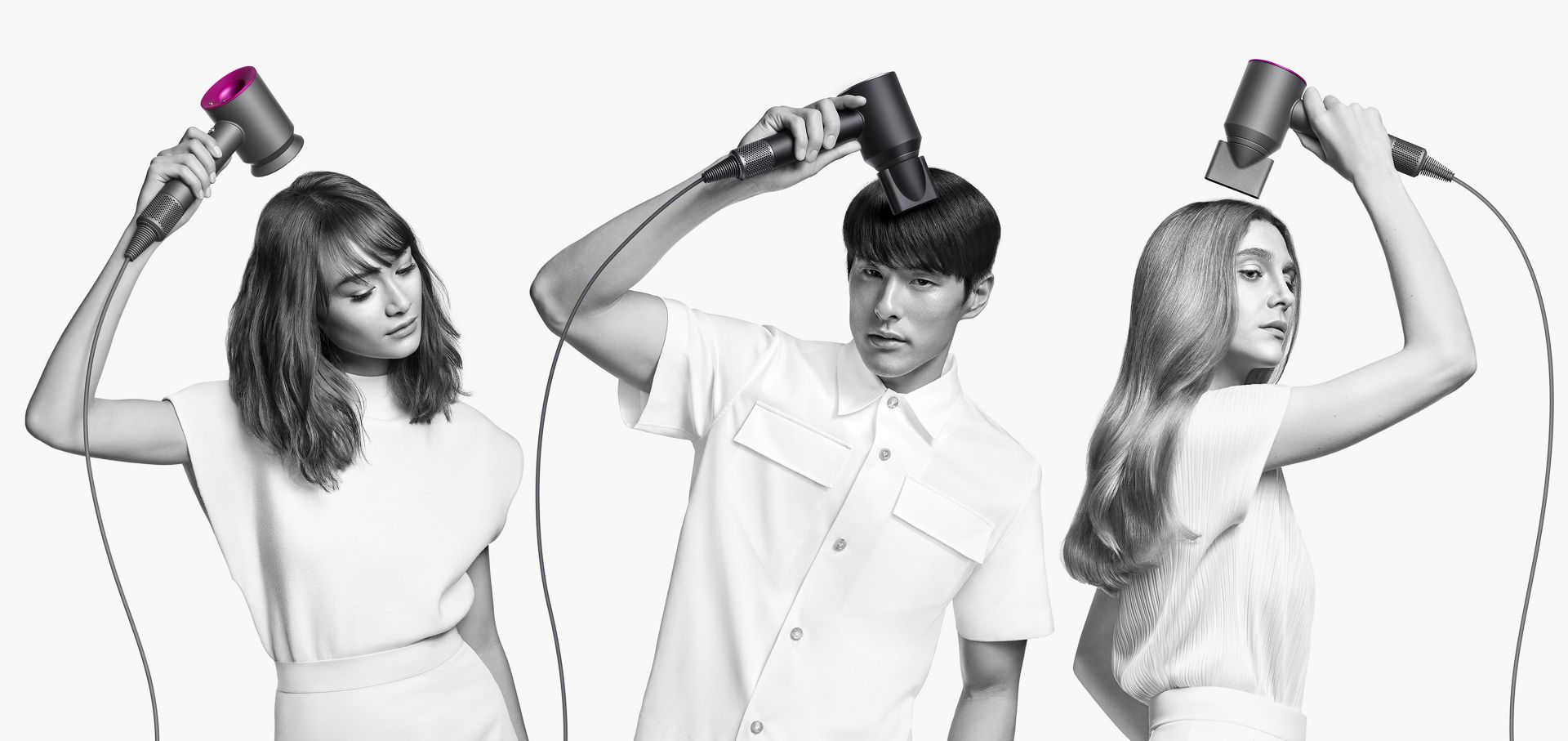 Frequently asked questions
To maintain optimum performance, your Dyson Supersonic™ hair dryer needs regular care and maintenance. We recommend cleaning the filter once a month. Debris should be wiped from the outer filter cage and from the inner filter mesh using a soft, dry cloth.
Yes, the new and re-engineered attachments are fully compatible with older generations of Dyson Supersonic™ hair dryers.
The voltage is 220–240V in Hong Kong.
Your hair dryer has been precisely engineered for fast drying and styling at the voltage of the country in which it was purchased. This allows it to run at optimum performance. As voltage varies from country to country, please follow the guidance on usage in the guarantee section of your user manual.