Features
Powerful heating and personal cooling, for year-round use.
Airflow is multiplied by as much as 15 times, evenly heating a whole room. Discover Dyson Hot + Cool™ fan heaters.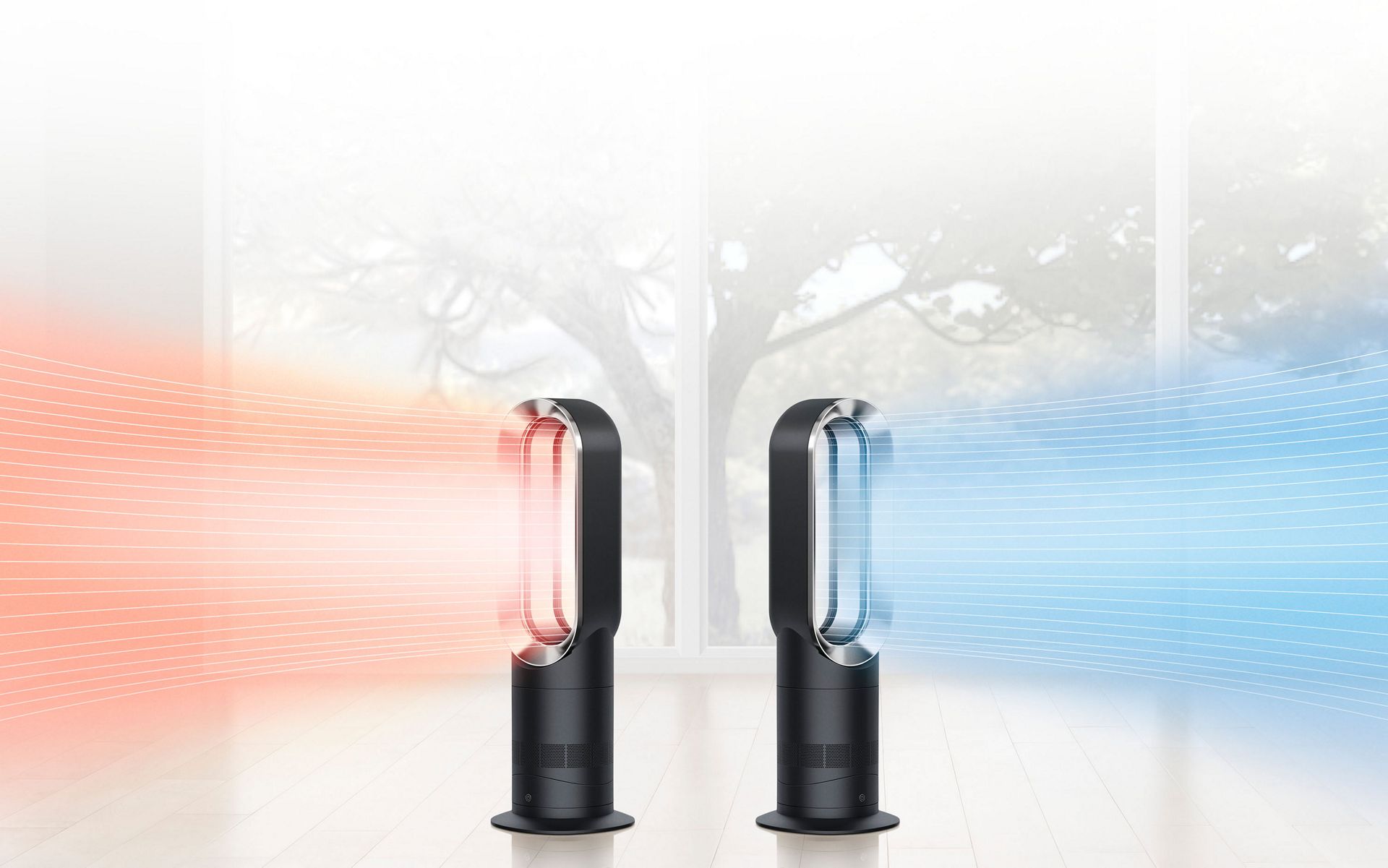 Long-range, powerful airflow.
Focused mode channels a powerful jet of air for long-range personal heating.
Fast, even whole-room heating.
Diffused mode heats the room evenly, with no cold spots.
Our safest fan heater yet.
No fast-spinning blades, no visible heating elements. Automatically shuts off when tipped over.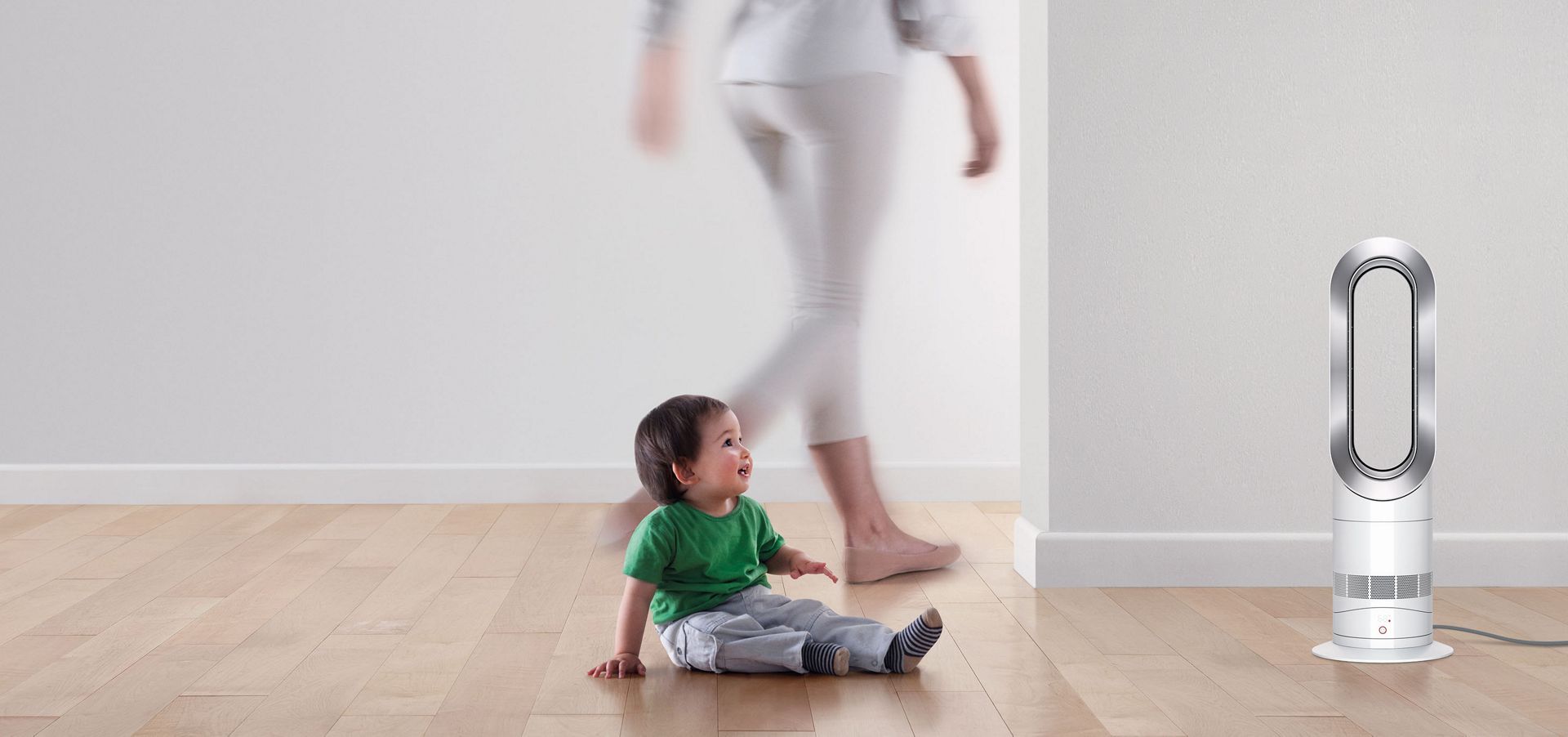 Precise, energy efficient heating.
Intelligent thermostat monitors the room to reach, and unlike some others, maintain target temperature – no wasted energy.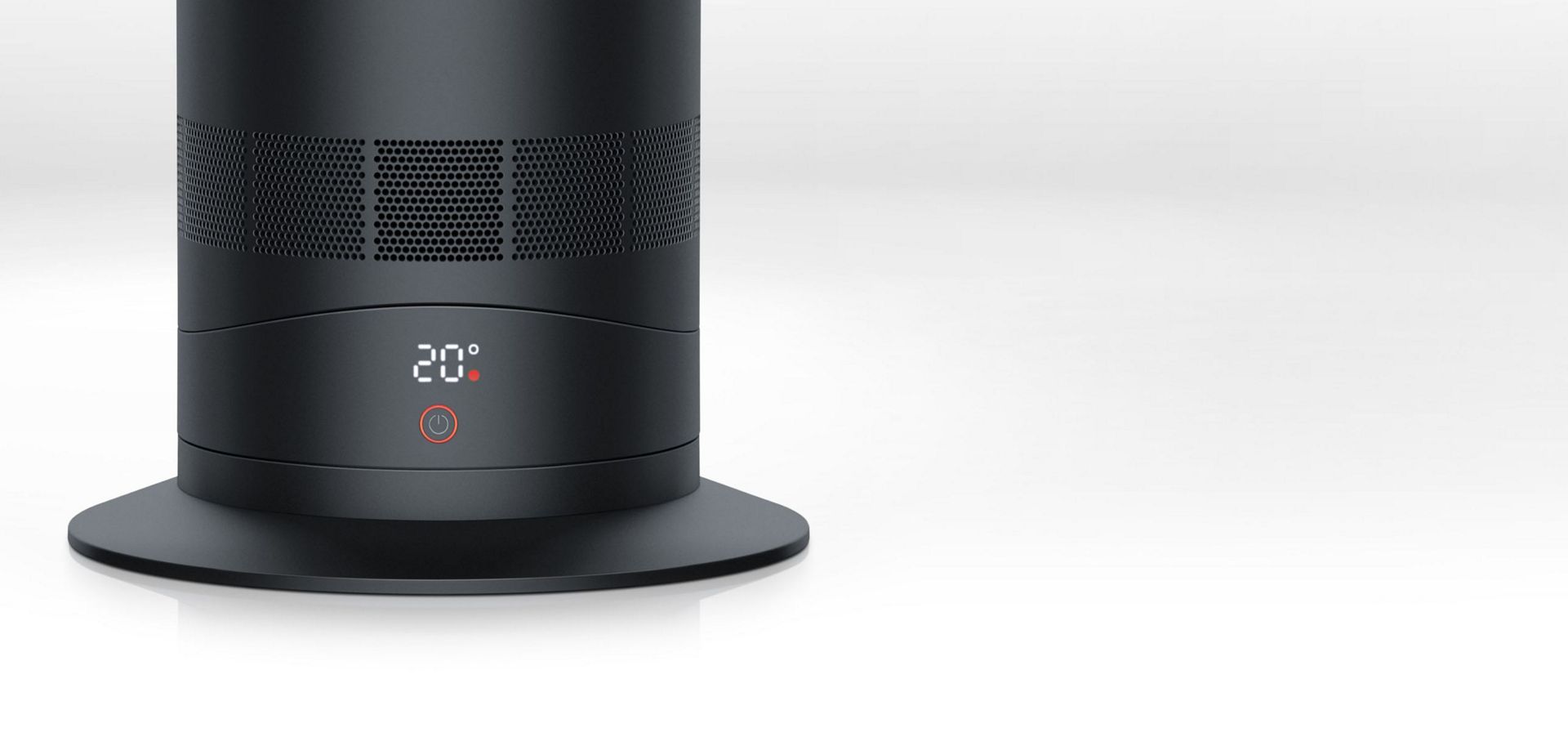 Acoustically tuned, and 75% quieter.1
With streamlined air channels for reduced turbulence, our latest fan heater is 75% quieter than the previous generation. So it can heat your room or cool you, without disturbing your sleep.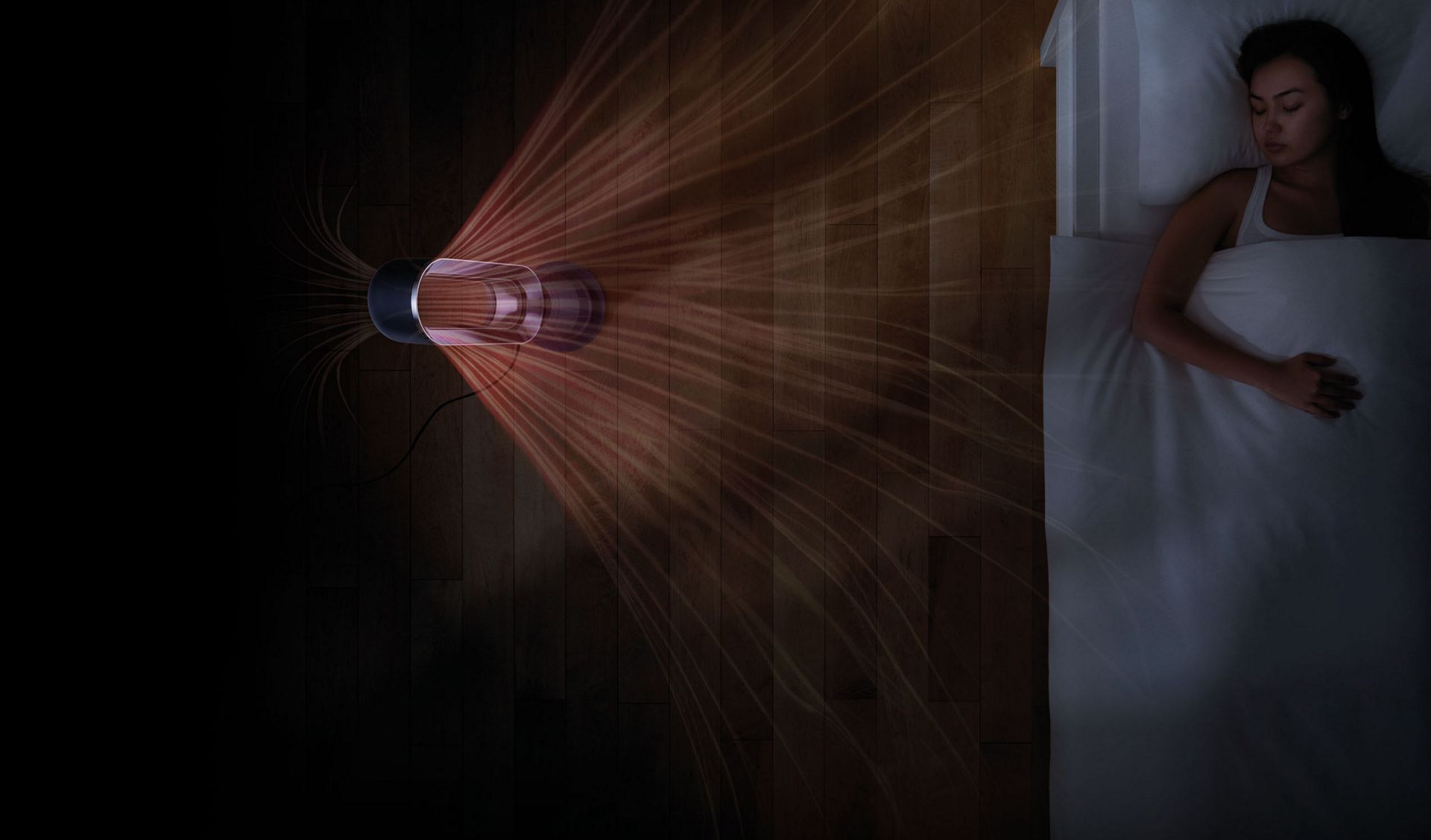 Additional features
Remote control

Curved and magnetized to store neatly on the machine.

Easy tilt

Pivots on its own center of gravity, staying put without clamping.

Oscillation control

Airflow can be directed around a room – one touch for smooth oscillation.
Powerful airflow. No blades.
Tower fan for larger spaces.
Fit for all seasons
Fast, even room heating.
Powerful personal fan cooling.
Now with Jet Focus control.
1Versus previous generation